Rocio Chang-Angulo, UCHC, Psychiatry, Assistant Professor
Course: Spanish for Healthcare Providers I
Elective Course Number: FMED-M201-304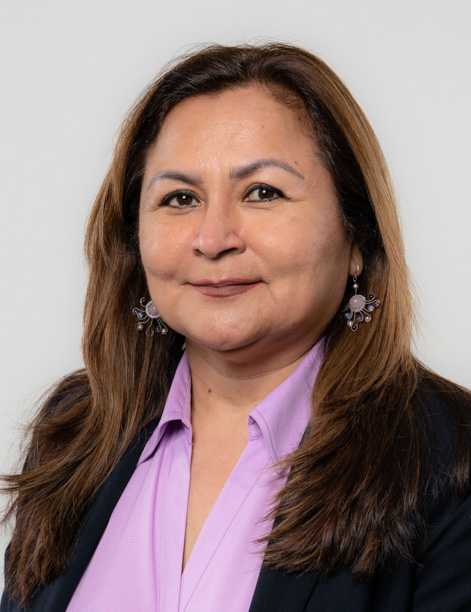 Rocio Chang, Psy.D., Assistant Professor of Psychiatry received her undergraduate degree in Neuroscience at Trinity College and her Master of Arts and Psy.D. degrees at the University of Hartford. Dr. Chang completed a postdoctoral fellowship at University of Connecticut in 2007 working with Drs. Julian Ford and Karen Steinberg. Their collaboration continues to this day and focuses on treatment of traumatized children and families, with an emphasis on those referred from the juvenile justice system. Dr. Chang has published in the area of childhood and adult trauma and presented at a wide variety of regional and national scientific meetings. She is sought after to provide specific training on assessment and treatment of complex trauma, and in particular she has been a resource to Latino organizations. Dr. Chang served as Director of the Substance Abuse and Mental Health Services Administration (SAMHSA)-funded Capitol Region Mental Health Center Women's Diversion Program from 2003-2006, working with Dr. Julian Ford to adapt Trauma Affect Regulation Guidelines for Education and Therapy (TARGET) to complement the Relational-Cultural treatment and rehabilitation model she initiated. She has conducted TARGET with adolescents. She is a trainer of Wellness Recovery Action Plan (WRAP), Think Trauma Curriculum, Restorative Justice Practices, and Peer Support Services. She has been trained in Adolescent Community Reinforcement Approach for adolescent cannabis users (ACRA), Adoption Competency, Gestalt Pastoral Care, Spiritual Direction, Eye Movement Desensitization Reprocessing (EMDR), Trauma Focused CBT, Relational-Cultural Practices and Multicultural Wellness Education. She serves on the Clinical Advisory Board of several grassroots organizations such as: Focus on Recovery United, GOODWorks, the Mathew Jordan Porco Foundation, and Connecticut Public Broadcasting Television.
She is also a faculty member of the Complex Trauma Treatment Network led by Dr. Joseph Spinazzola. In this role, she has worked with a large Puerto Rico Learning Community that includes all Juvenile Detention Facilities in the island. Dr. Chang has adapted and translated educational materials about Developmental Trauma Disorder and trauma informed services for correctional officers, administrators, educators and clinicians. Currently, she is developing a Spanish curriculum on the intersection of domestic violence, mental health and trauma with the Connecticut Coalition against Domestic Violence and the National Alliance of Mental Illness. Dr. Chang serves on several committees of the National Child Traumatic Stress Network and is a peer reviewer of the Journal of Groups in Addiction & Recovery.
Laura Donorfio, HDFS, Waterbury, Associate Professor
Course: HDFS2200 Adulthood and Aging
Educational Background:
Ph.D., Family Studies, University of Connecticut, 1996
M.A., Human Development and Family Relations, University of Connecticut, 1991
Professional Interests:
Innovative Teaching and Pedagogical Approaches
Gerontological Education
Lifelong Learning
Intergenerational Learning
Distance Learning – Interactive Television (iTV)
Qualitative Research Methods/Design
Family Caregiving and Filial Responsibility
Transportation Issues and Older Drivers
Selected Professional Accomplishments:
Executive Committee, Association of Gerontology in Higher Education (2011-present)
Distinguished Teacher, Association of Gerontology in Higher Education (2009)
AAUP Excellence Award for Teaching Promise, University of Connecticut (2009)
Selected Publications:
Vhetter, R., Myllykangas, S.A., Donorfio, L.K.M., & Foose, A.K. (2011). Using creative movement as a stress reduction intervention for the caregiver. Journal of Physical Education, Recreation, & Dance, 82(2), 35-39.
Donorfio, L.K.M., Vhetter, R., & Vracevic, M. (2010). Effects of three caregiver interventions: Support, educational literature, and creative movement. Journal of Women & Aging, 22(1), 61-75.
Donorfio, L.K.M. & Chapman, B. (2009). Engaging the older learner on growing old—Positively. The LLI Review, 4, 9-21.
Donorfio, L.K.M., Mohyde, M., D'Ambrosio, L., & Coughlin, J. (2009). To drive or not to drive? That isn't the question—Defining self-regulation among older drivers. Journal of Safety Research, 40, 221-226.
Donorfio, L.K.M., D'Ambrosio, L., Coughlin, J., & Mohyde, M. (2008). Health, safety, self-regulation and the older driver: It's not just a matter of age. Journal of Safety Research, 39, 555-561.
Donorfio, L.K.M., Mohyde, M., Coughlin, J., & D'Ambrosio, L. (2008). A qualitative exploration of self-regulation behaviors among older drivers. Journal of Aging & Social Policy, 20(3), 323-339.
D'Ambrosio, L.A., Donorfio, L.K.M., Coughlin, J., Mohyde, M., & Meyer, J. (2008). Gender differences in self-regulation patterns and attitudes toward driving among older adults. Journal of Women & Aging, 20(3/4), 265-282.
Donorfio, L.K.M. & Healy, C. (2008a). Teaching an interactive television course on adulthood and aging: Making it happen. Educational Gerontology, 34(6), 1-19.
Donorfio, L.K.M. & Healy, C. (2008b). Student engagement equals student success: What does your risk continuum look like? NEFDC Exchange, 19(2), 8-10.
Beth Ginsberg, Political Science, Stamford, Assistant Professor in Residence 
Course: POLS 3612 - Electoral Behavior
Ph.D. New York University
American Politics, Voting, Race and Ethnicity, Religion
Prof. Ginsberg specializes in the intersection of race, ethnicity, religion and voting. She is particularly interested in the impact of race on turnout. She is currently working on two research projects. The first is an empirical study of the electoral behavior of Latinos voters throughout the 2000s. Her other project is an analysis of the political behavior of Caribbean-American community in New York. She teaches a wide range of courses in American politics. Prof. Ginsberg also serves as faculty advisor to the Political Affairs Club and the Debate Club located on the Stamford campus.
Phoebe Godfrey, Sociology, Storrs, Assistant Professor in Residence 
Course: SOCI 2707 Sustainable Societies
PhD, 2001, SUNY Binghamton,
MA, 1998, SUNY Binghamton,
MA, 1995, International Educational Development, Teachers College – Columbia University
BA, 1988, English, Rutgers University
Biographical Statement:
"An ounce of practice is worth more than tons of preaching." Gandhi
Phoebe has come to recognize the truth of Gandhi's wisdom and so her interests are focused on how to put her personal commitments to equality, justice and ecological / social sustainability into practice through her research, teaching, activism and art, all of which she sees as inseparable. For example, she is currently co-editing a book, World Turning: New Perspectives on Race, Class, Gender and Global Climate Change (2015) that incorporates works from academics, activists, poets, artist, and play writers from around the world. She lives with her wife Tina and two cats in Willimantic, CT.
Selected Publications:
Godfrey, P. C. (2012). '"I Was One of the Better Interrogators": Gender Performativity and the Identity Transformation of a Female Military Intelligence Officer in the Iraq War.' In Gender and Conflict Since 1914: Historical Lesson and Interdisciplinary Perspectives edited by Ana Carden-Coyne, Palgrave Macmillan.
Godfrey, P. C. (2012). "Eschatological Sexuality: Miscegenation and the 'Homosexual Agenda' Brown vs The Board (1954) to Education to Lawrence vs. Texas (2003)". Race, Gender & Class,vol 19 no. 4 (pp 143-160).
Godfrey, P.C. (2012) –Guest Editor, for a special 2012 edition of the journal Race, Gender, Classfocusing on Race, Gender and Class and Global Climate Change.
Christine Kirchhoff, School of Engineering, Civil and Environmental Engineering, Storrs, Assistant Professor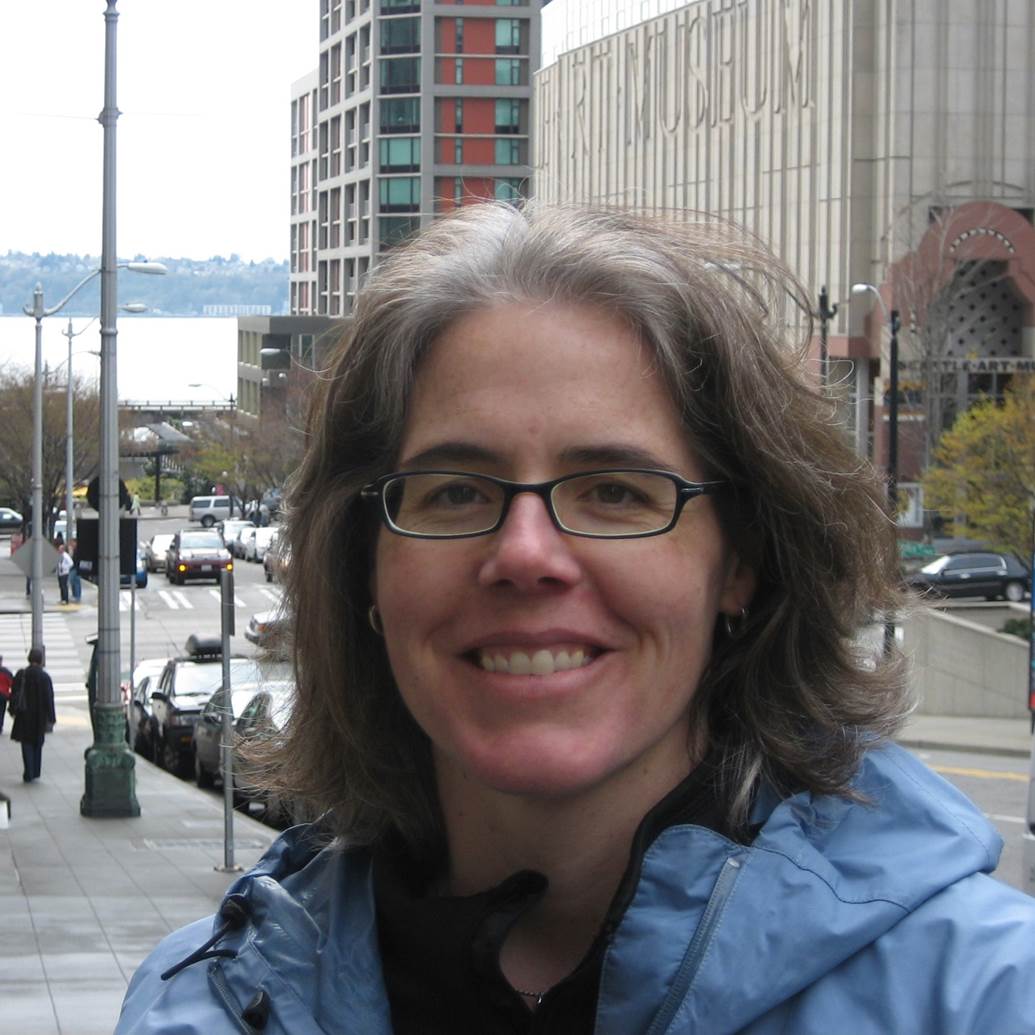 Dr. Kirchhoff's research on water, climate and society encompasses the following areas: (1) understanding and improving water policy, management and governance under uncertainty and change; (2) understanding and improving the ways in which we collaborative produce more usable science and the application of that science, particularly of climate science, to inform decision making; (3) determining the factors that enhance sustainability, adaptive capacity and resilience in the governance and management of water resources.
Recent publications:
Kirchhoff, C.J., M.C. Lemos, and S. Dessai. 2013. Actionable knowledge for environmental decision making: Broadening the usability of climate science. Annual Review of Environment and Natural Resources 38, 3.1-3.22.
Kirchhoff, C.J. 2013. Understanding and enhancing climate information use in water management. Climatic Change, 119(2): 495-509
Nicole Jackson, Management, School of Business, Stamford, Assistant Professor in Residence*
Course: MGMT 3101 Managerial and Interpersonal Behavior
Nicole Jackson is an Assistant Professor (In-Residence) in the Department of Management. Her research examines the issue of organizational and leadership ambidexterity, the need to balance exploitation of competencies with the need for innovation, in for-profit and in public administrative settings. Her recent work examines this issue in the context of organizational change, leadership, and specific to the redesign of human resource management practices and as a form of individual and organizational learning. Her secondary line of work examines the implications of policy and program evaluation on the redesign of organizational practices
Andrew Janco, Human Rights Institute, Post Doctoral Fellow*
Andrew Janco is currently a University Postdoctoral Fellow in the Human Rights Institute at the University of Connecticut. His research focuses on the history of warfare, displacement, and human rights protections for refugees. Andrew's dissertation, "Soviet 'Displaced Persons' in Europe, 1941-1951," studies the westward migration of more than five million Soviet citizens during World War II, their experiences as postwar "displaced persons," and eventual resettlement as refugees during the Cold War. Andrew recently published an article in Contemporary European History on the origins of the international right of asylum, and he is currently working on articles about the concept of unnecessary suffering and a critical history of the international arms-control regime.
Blanca Rincon, Neag School of Education, Storrs, Assistant Professor*
Course: Access to Higher Education EDLR 5099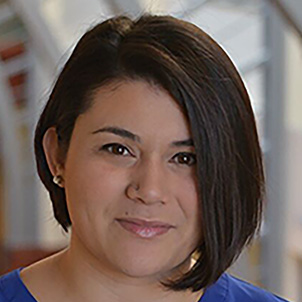 Dr. Rincón is an assistant professor of higher education and student affairs in the Educational Leadership Department at the Neag School of Education. She received her bachelor's in Sociology from the University of California at Irvine and her master's and doctorate in Education Policy Studies from the University of Illinois at Urbana-Champaign. Prior to her appointment as an assistant professor, she served as the 2014-2015 predoctoral fellow with El Instituto and the Neag School of Education at the University of Connecticut. Her research agenda is concerned with equity issues in higher education, with a specific focus on access and success for underrepresented and underserved students in science, technology, engineering, and mathematics (STEM). Using both qualitative and quantitative methodologies, and with support from the National Science Foundation, she has explored various factors impacting success in STEM for women, low-income, first-generation and students of color including issues of climate, financial aid, and intervention programs.
Selected Publications:
Rincón, B. & George-Jackson, C. E. (2014). STEM intervention programs: Funding practices and challenges. Studies in Higher Education, 1-16. doi:10.1080/03075079.2014.927845
George-Jackson, C.E., Rincón, B. & G. Martinez, M. (2012). Low income students in Engineering: Considering financial aid and differential tuition. Journal of Student Financial Aid, 42(2), 4-24.
George-Jackson, C.E. & Rincón, B. (2012). Increasing sustainability of stem intervention programs through evaluation.ASQ Higher Education Brief (Special Issue on STEM), 5(1).
Muñoz, J., & Rincón, B. (2015). Unpacking the layers: Financial aid and Latino high school students' postsecondary plans. In M. Ceja & P. Perez (Eds.), Latina and Latino college access and choice: Critical findings and theoretical perspectives for a changing demographic. New York, NY: Routledge.
Kevin Thompson, Human Resources, School of Business, Storrs, Assistant Professor in Residence
Course: Human Capital and Workforce Capability Development (MGMT 5676)
Kevin Thompson is an Assistant Professor In Residence in the University of Connecticut School of Business Department of Management where he teaches human capital and personal development courses in the Human Resources Management graduate program, and management courses. Kevin supports the University of Connecticut Executive Education department where he works with for-profit and non-profit firms and UConn faculty to develop capabilities and competencies that drive organizational success. He also leads experiential, service learning projects for the School of Business.
Kevin is a member of the Academy of Human Resource Development where he has presented on developing millennial employees and contributes to the adult learning scholar practitioner and learning and development special interest groups. His research interests include learning and development supports for the millennial generation, leading millennials and qualitative inquiry. He is a graduate of the University of Connecticut and has worked as a business leader in entrepreneurial settings, learning leader in Fortune 100 companies and leadership and learning consultant for non-profit organizations.
* Indicates no longer at UConn